Two pickup locations at LHS/LMS - Front of building and back of building by the football field. Come see us 8-10 a.m. Stay in your car. roll down your window - we will dodge the raindrops! :-)




We are at Russell, Colt, Madison Park and LHS/LMS for another 45 minutes. If we run short at a site, we may direct you to another site. Ty for being flexible. Hope you stop in soon if you signed up for a breakfast/lunch!

Colt, Russell, Madison Park or hallway outside Panther Gym at Middle/High School.

We are here 8-10 with meals. Breakfast and lunch all in 1 bag today. Please stop at ONLY 1 building and get your meals there. See you soon!


Parents of LMS & LHS Students - materials pickup is occurring at this time. Chromebook pickup is occurring at LMS. Parents may come infor pickup of materials - for clarification ONLY STUDENTS may go to lockers. Thank you for your continued support and patience.

Litchfield CUSD #12 will now be closed starting Monday, March 16 through Monday March 30.. Learning packets for the elementary & Chromebooks for middle school students can be picked up Monday 10a to 4p at schools. Building access will be limited to students only at lockers.

Notice to LCUSD #12 Families: In the event of a district-wide shut down due to COVID19, we are working to create an e-learning plan. Please stay tuned for updates!

Families, This is just a reminder that this week we celebrate Read Across America. Staff and students will be dressing up for some special theme days. Tuesday - Appropriate PJ's Wednesday - Get Silly (Crazy Clothing) Thursday - Hat Day Friday - Wear Green See you all soon!!!

*** REMINDER - No School Monday - Presidents' Day. School resumes Tuesday. ***

Just a reminder, Litchfield Schools dismissed at 1pm.

** In addition to all schools dismissing at 1:00, there is NO PM PRE K PROGRAM **

1:00 Early dismissal for LCUSD#12 due to incoming weather. No PM Make It Program. No Afternoon Make It Program.

School closing for Litchfield CUSD#12 due to road conditions for Thursday, January 23,2020.

Litchfield CUSD#12 has access to resources to ensure safe schools. The School Safety reporting line is one of those resources. Information has already been posted in buildings and shared with students. We wanted to ensure parents were aware of this information as well.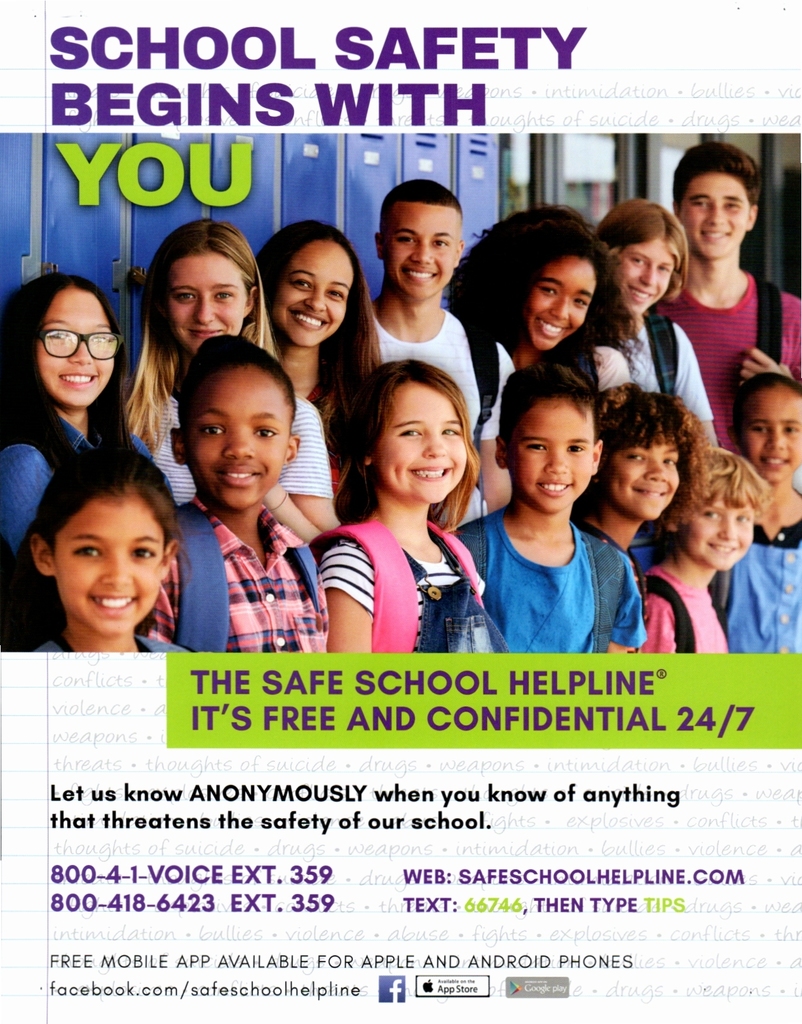 **Change to Early Dismissal Tomorrow** due to incoming weather, early dismissal will be at 12:00 for Elementary and 12:15 for LMS/LHS. This allows students to arrive home ahead of inclement weather.