The public is invited to the second School Board Community Listening Session on Monday, November 4, at the Litchfield Public Library. Session starts at 7p.m.

Visit our FB group and see the fun time the Kindergarten students had at Jubelt's today! Use the link below to visit our FB group and sign up so you can see the good things going on in Litchfield Schools!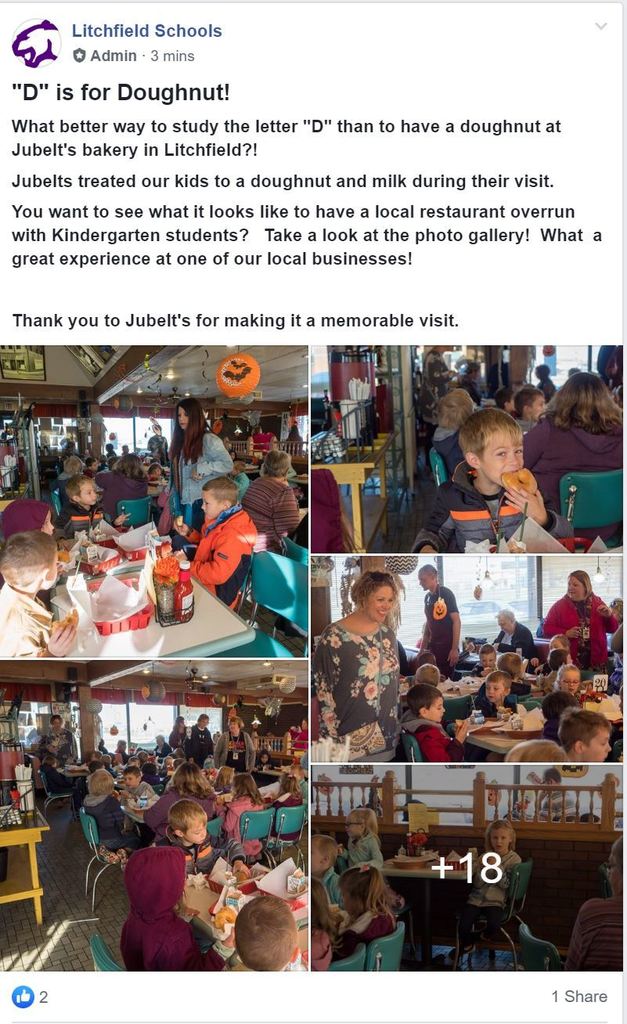 Elementary Homecoming Dress Up Days Next Week! Click to see the image for details!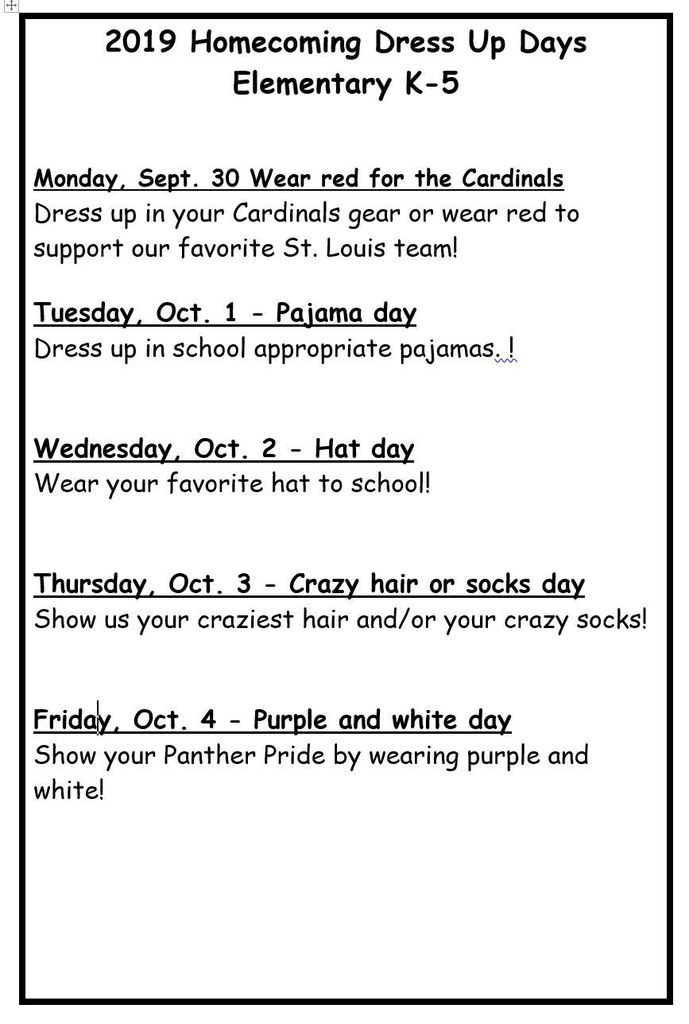 Kindergarten-2nd grade Firefighter and Police Family Night Thursday, October 3, 2019 6-7 pm Litchfield Middle School. Listen first responders read books Enjoy a snack Receive a book. R.S.V.P. Wednesday September 25 at
kpennock@litchfieldpanthers.org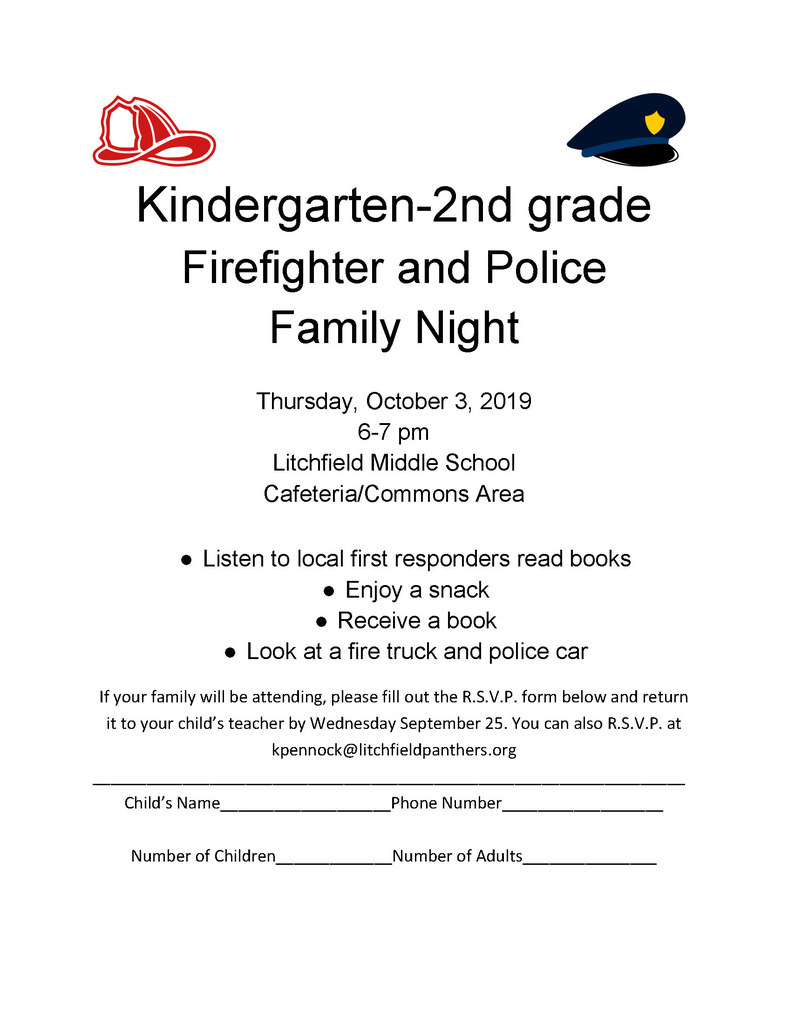 Information regarding improved "Dining" info in the District App. Orginal info in our district Facebook Group (you must request to join). Click the image below if you don't want to join the FB group. To find the FB group, click here search for LCUSD#12 on Facebook!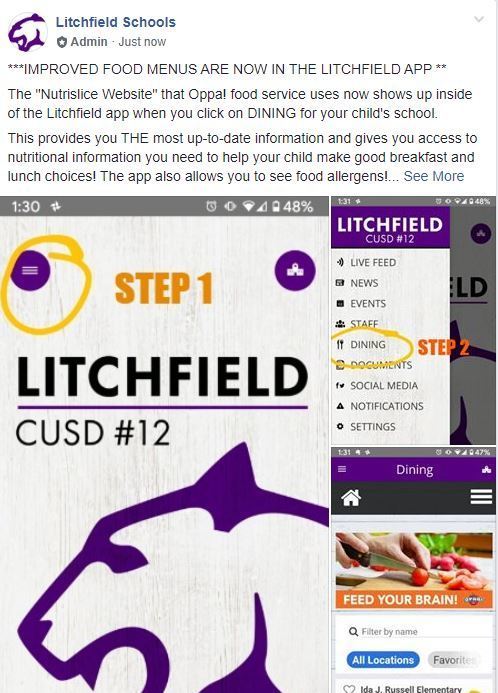 Pull up a chair and join us for the School Board Listening Session Tonight at Litchfield Public Library. Session starts at 7PM.


*REMINDER* - Early Dismissal Friday, August 30th. Elementary Schools @1:15 LMS/LHS @1:30 - NO PM PRE K. No School Monday September 2nd for Labor Day Holiday. School Resumes Tuesday, September 3rd. Enjoy the 3 day weekend!


** Change to School Calendar** At the August School Board meeting, October 10th was changed to a non-attendance day for students due to Teacher Institute. October 11 and October 14 remain non-attendance days for students.

School Board Listening Session - Public is invited to participate on September 3, 2019 7 PM at the Litchfield Public Library.

PICTURE DAY MONDAY, AUGUST 19, 2019 Grades Kindergarten through 8 Order forms sent home, but if you can't find them, use the link below to order online. New photo company offering different options and pricing.
https://inter-state.com/order

Montgomery County School Study Report will be shared Monday August 12, 7PM at Lincoln Land Community College in Litchfield. The public is invited. The study team will present information about the Montgomery County school districts that participated in the study.


*** EARLY DISMISSAL TOMORROW *** Elementary schools: 11:15 LMS & :LHS @ 11:30 Have a GREAT summer break. Report cards mailed home in the upcoming week.

Graduation tonight at 7PM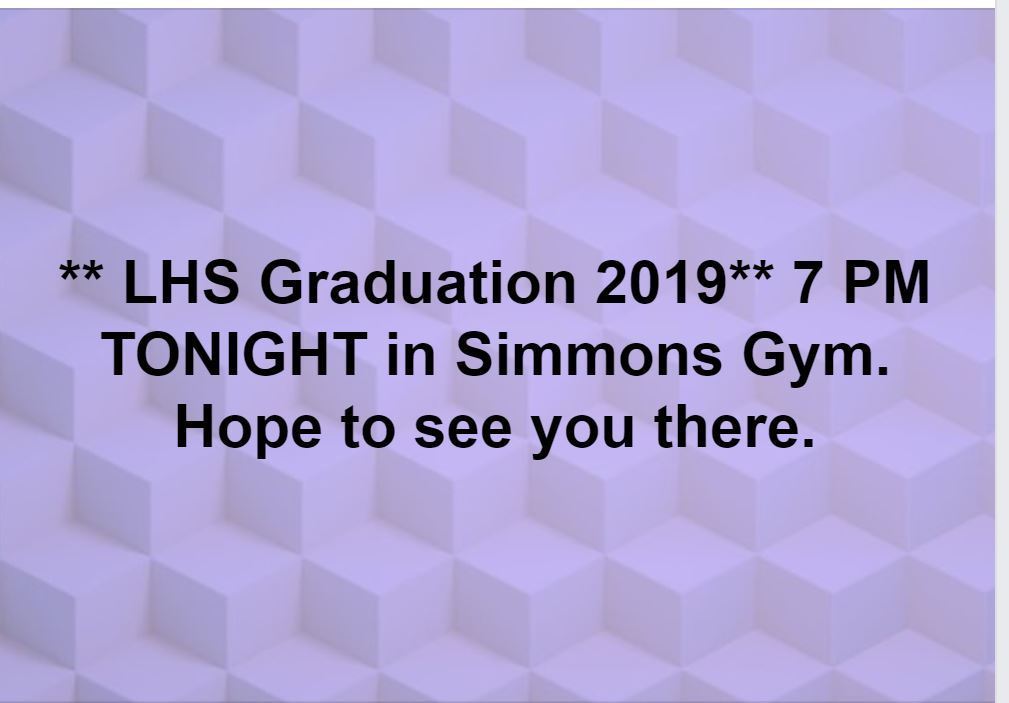 Did you miss Medieval Days at LMS with our 7th graders? Video of the event is now LIVE on our district YouTube Channel. Please check it out using this link!
https://youtu.be/0pIRlVPKG1s

Guess what just went live on our district YouTube Channel? Video from this year's FFA Petting Zoo! Check it out along with our other district videos! Tell friend. Subscribe. Great things are going on in Litchfield Schools!
https://youtu.be/YLIbzYkzHr8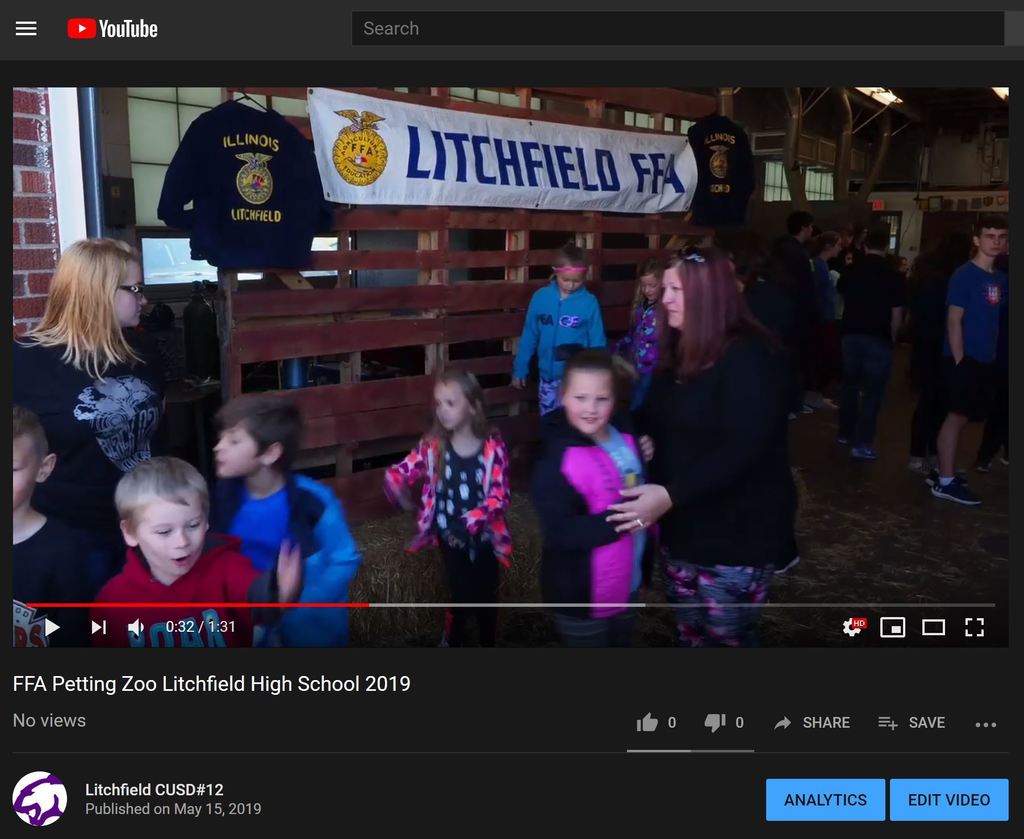 Do you know someone who has a child that will be 5 on or before September 1 of this year? If so, and they aren't attending Litchfield Schools, we are ready to screen for Kindergarten. Please share info from the attached image with them!