Only if you signed up - Title I goodie bags TONIGHT 5-6 PM across from the nursing home at the north end of the high school . See you soon.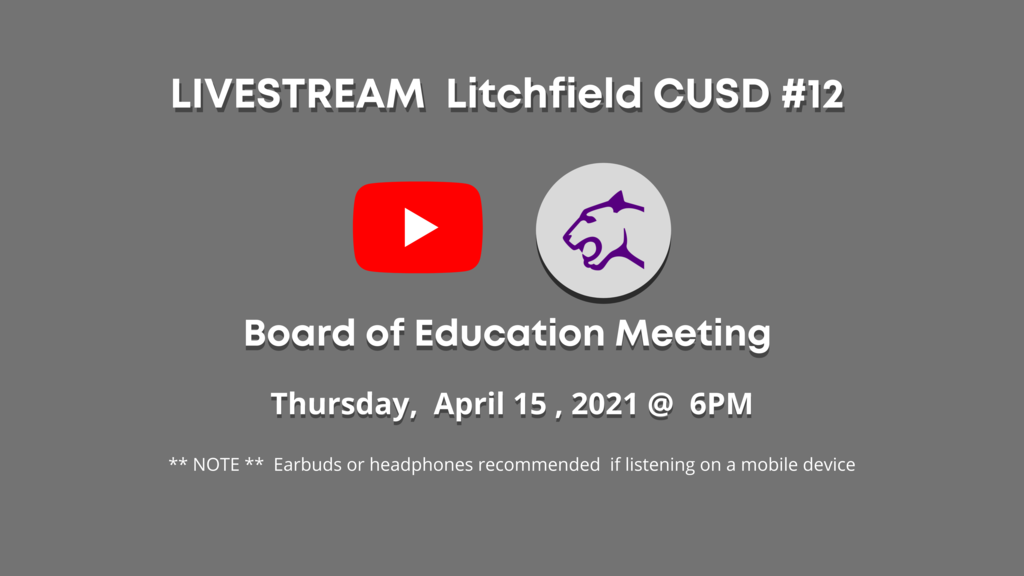 We need your input. Please take a few minutes to complete our Pre K Parent Survey for this year. If you need a paper copy, please contact your child's teacher. Here is the link. We thank you for your help!
https://bit.ly/LFDPREK2021

Just a reminder that state required dental exams for grades K, 2, 6 and 9th need to be turned in by May 1st if you haven't already done so. Please contact your child's school with questions.




LCUSD12.org website will transition to a new look tomorrow. It will be offline this afternoon and will return during the day on Friday. Same information but with a better look and hopefully a little easier to navigate. Thank you for your patience.

Reminder - Litchfield Schools are closed for Spring Break Wednesday, March 31 - Monday, April 5. School resumes Tuesday, April 6 at the usual times.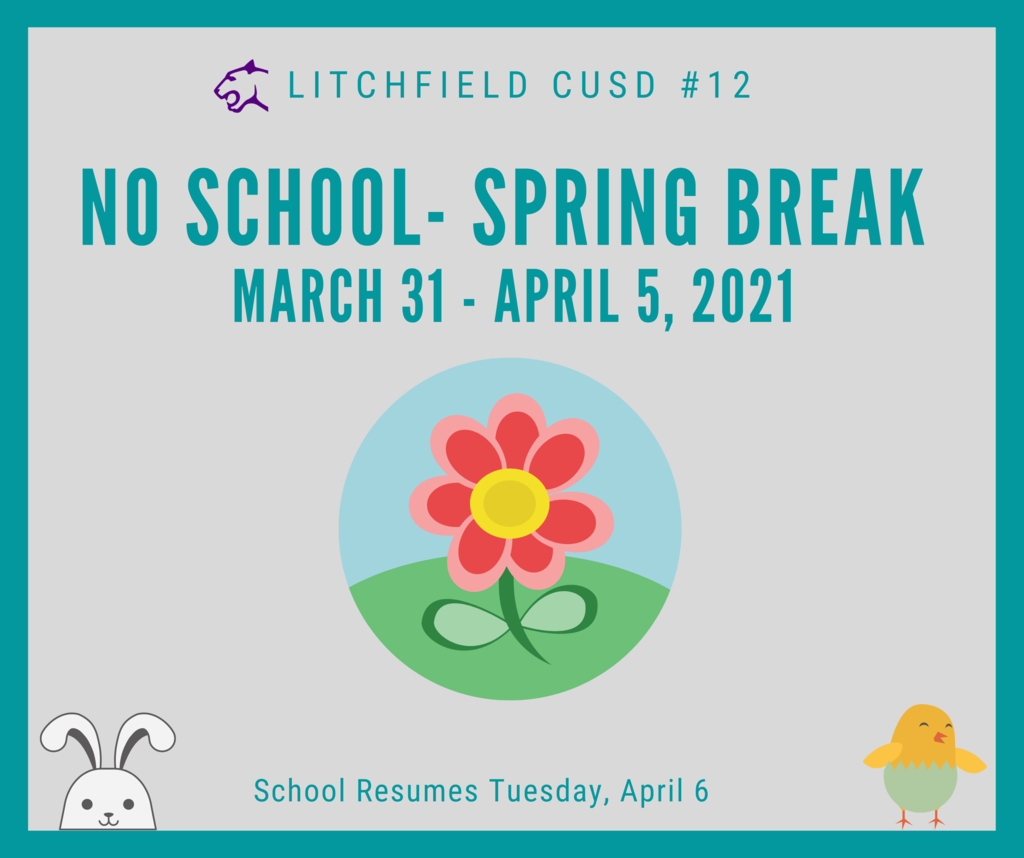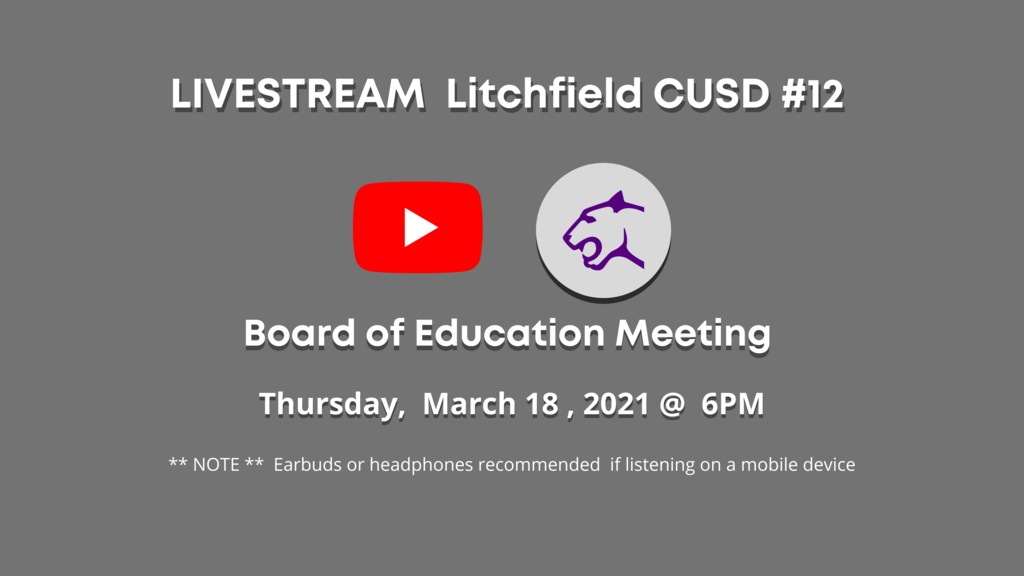 High School Girls Volleyball Game tonight - 5:00 - Here is the link to watch it on our district YouTube channel.
https://youtu.be/1t7-XrYJVP4

Reminder tonight is the March Title I night from 5-6 p.m. You can pick up your story bag in the circle drive at the middle school on North State Street. Please don't show up if you did not sign up.



Attached is today's note for any of our Madison Park families that may not have received the note referenced in our previous message tonight.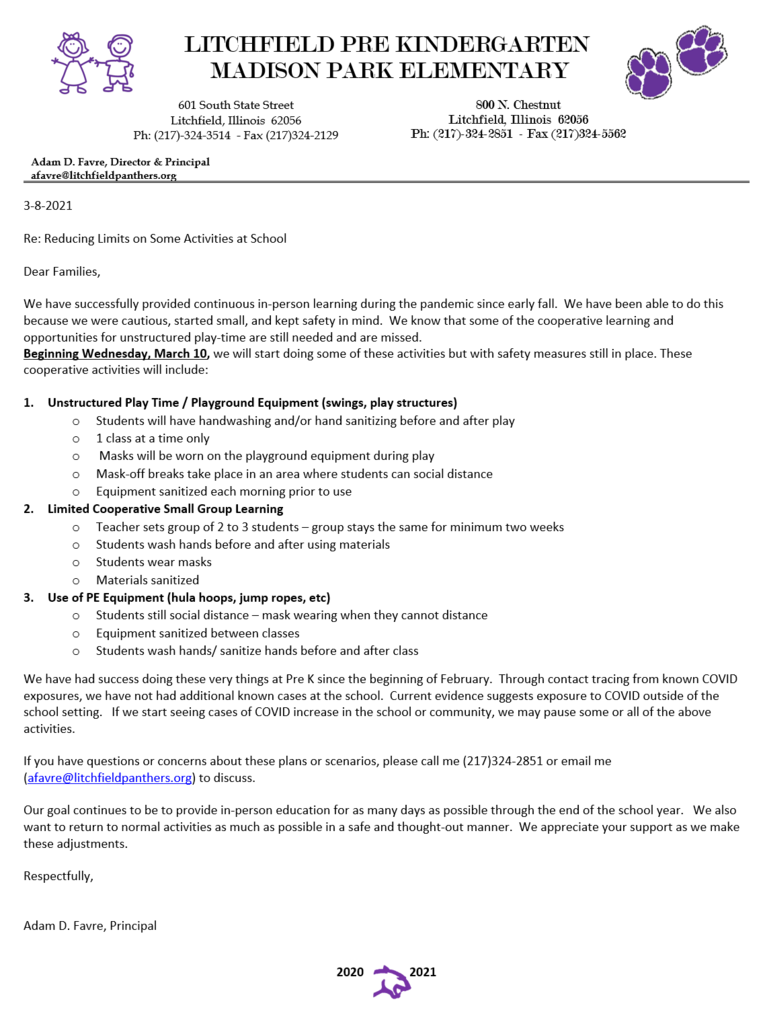 Please pay attention to the note sent home today that outlines how we will be allowing students to return to some of the normal activities at the elementary school with precautions in place. The note outlines what that will look like. If you have questions after reading that note, please contact your building principal. There is a voice message with this text.