Due to power outage at Colt school, Camp Panther grades K-4 dismiss at 1:00 today. If you need to change from bus to someone picking up at the school, contact me at (708)232-8731

We are leaving for Springfield trip with camp. Contact (708) 232-8731 if you are almost here. Leave time no later than 8:40. Ty.

We are leaving for Springfield trip with camp. Contact (708) 232-8731 if you are almost here. Leave time no later than 8:40. Ty.

CAMP PANTHER is still a GO for this morning. We will still meet up at our normal schools. Weather is moving out of Springfield around 8:00 for our trip at 8:30. There is no power at colt for the moment but we will still have breakfast and head out for our trip. If you aren't here by 8:30, you will not be on the trip today. We MIGHT dismiss early if power isn't restored. You can message at (708)232-8731. We will message later regarding any other changes.


Madison Park, Sihler/Pre k/ unit office are without power and phones. We are currently unable to answer calls.

Kindergarten Orientation Tonight for any children that could be attending Kindergarten NEXT fall. Your child will need to be 5 years old on or before September 22 of this year. Last names A-K go from 5-6PM. Last names L-Z go from 6-7PM. Enter building on MONTGOMERY STREET.

Official chromebook turn in is on Wednesday May 11th. Items will not be sent home after this date. Please turn in all items to avoid charges. For complete details, please use the link below. Contact your child's teacher if you are unable to turn in items on Wednesday for some reason.
https://mp.lcusd12.org/o/madison-park-elementary/article/737277

Reminder of early dismissal today. Grades K-5 dismiss at 1:15. Grades 6-12 dismiss @ 1:30. Have a good weekend. We will see you Monday at the usual time.

Reminder early dismissal tomorrow Elementary @ 1:15b / LMS&LHS @ 1:30 /NO PM PRE K. Chromebook turn-ins coming soon - LOCATE YOUR CHARGER! :-)

Reminder - Blooming With Fun Family Night Grades Pre K- 5 / Tuesday Night / 6-7 PM / Litchfield Middle School / If you forgot to sign up, email right now to :
pniemann@litchfieldpanthers.org
.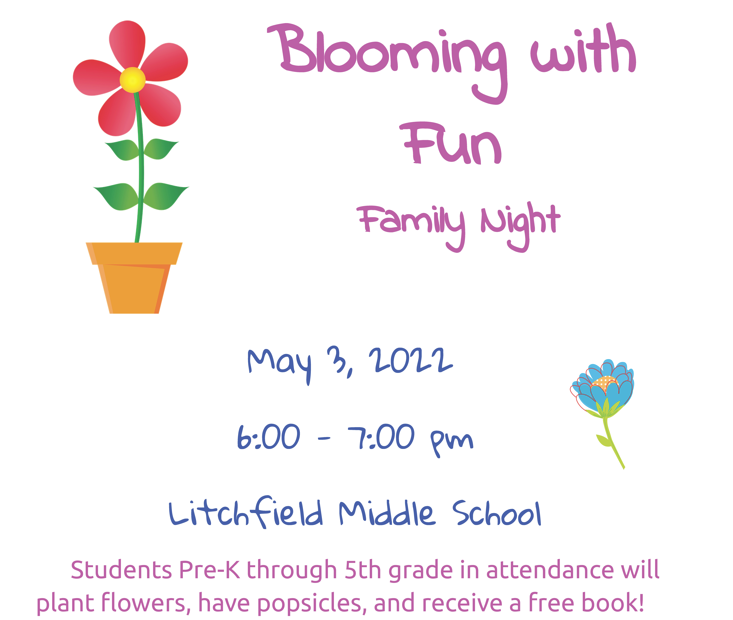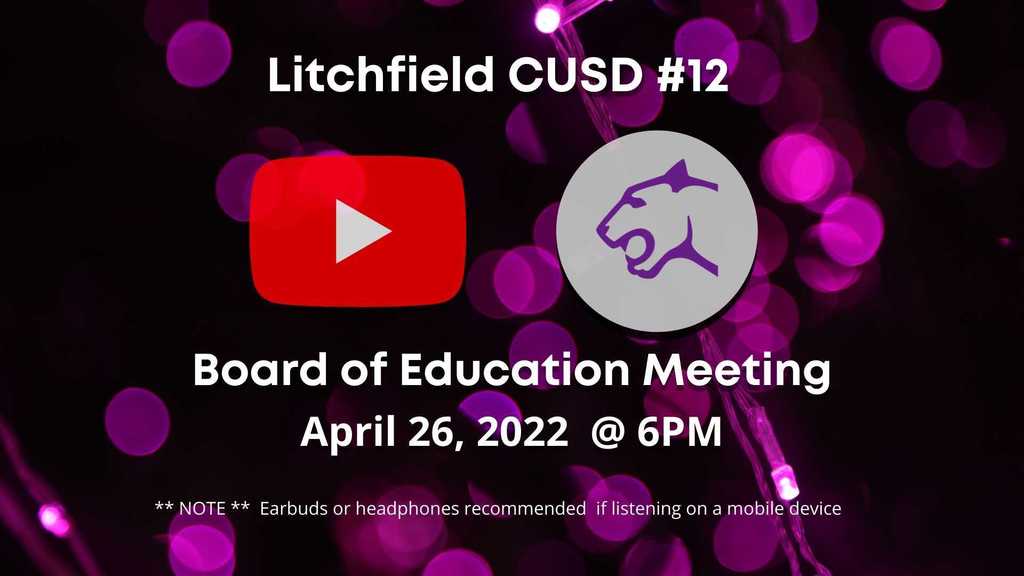 Just a reminder that a dental exam is required for grades K, 2nd, 6th, and 9th to be turned in by May 1st. Please contact your school nurse for any questions.

Flyer is coming home this week for PreK - 5 "Pop Into Reading " in-person Title I Family night. Please send back the bottom portion with your child if you plan to attend.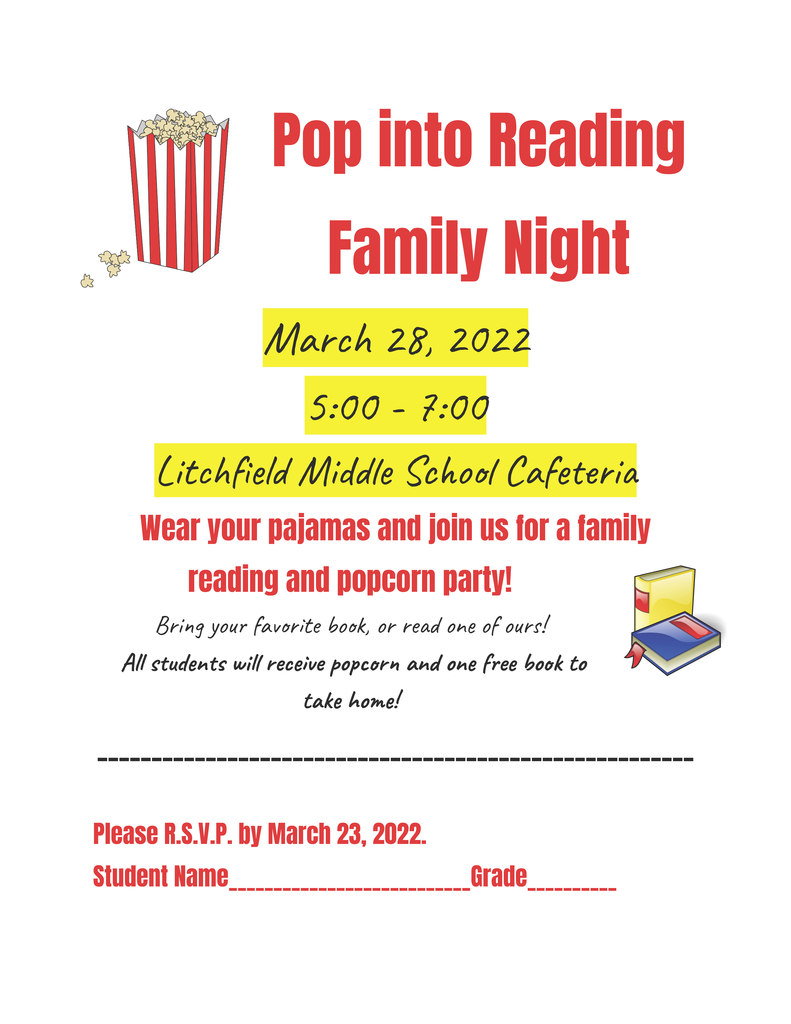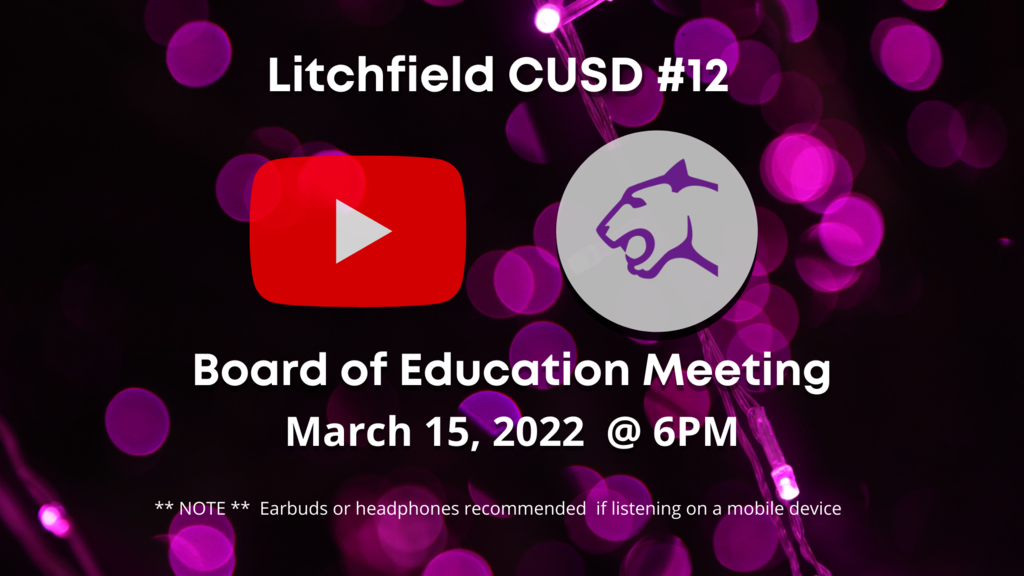 Reminder, no school Monday March 7th for the Casimir Pulaski holiday. School resumes on Tuesday, March 8th at the usual time.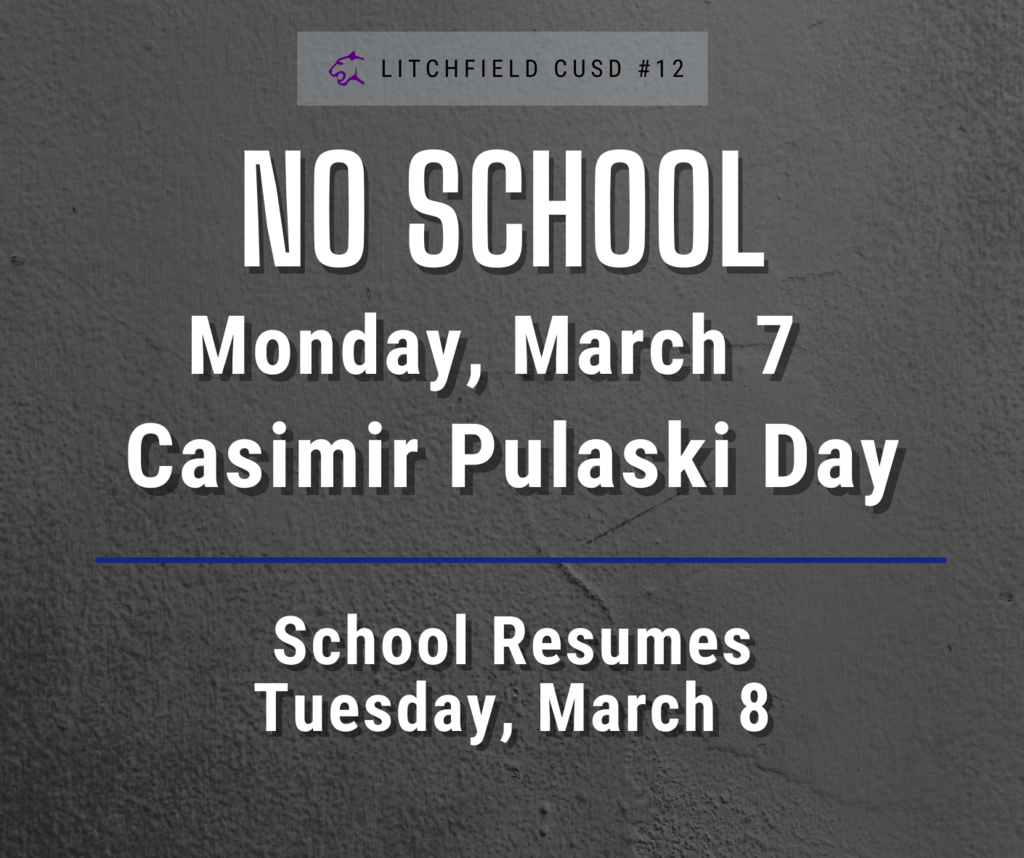 ***UPDATE*** Due to changes in guidance, masks are no longer required on district busses or vans.

***IHSA Requirements Prohibit Streaming Today *** Due to IHSA requirements, the district is not able to stream today's regional game. IHSA retains streaming rights for these events. Game will be carried live on WSMI.

Due to road conditions, Litchfield schools closed Friday. This will be an e-learning day. Look for communication from teachers regarding assignments for the day. There will be no school on Monday for Presidents day. School will resume Tuesday at the usual time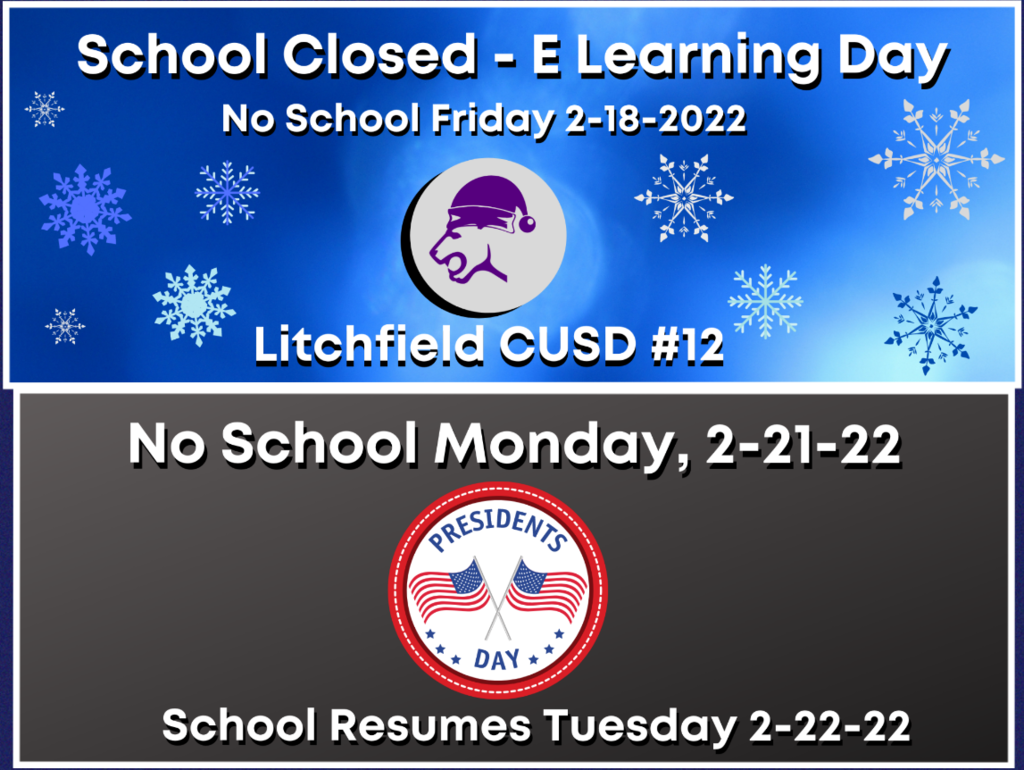 Due to the pending weather, Litchfield schools will dismiss early on Thursday, February 17. Elementary schools at 11:45. LMS and LHS at 12:00. There will be no afternoon Pre K. We will be in further communication regarding school plans for Friday.