Reminder -Early dismissal today for LCUSD#12 for School Improvment. Elementary @ 11:15. LMS/LHS @11:30 - no PM Pre K. K-12 students will receive a take home lunch. School resumes tomorrow @ normal time.

Correction - the early dismissal is on Wednesday the 27th (this week). Hopefully this didn't cause too much confusion.

Families of students in grades 3-12: The ESTeam will be administering the BESS screener which is our social-emotional survey tomorrow. 13th. Please click on the link to read the letter from the team:
https://5il.co/25lgy

Reminder: Early dismissal scheduled for this Wednesday September 17 for school improvement. There is NO afternoon Pre K. Elementary schools dismiss at 11:15 Middle & High Schools dismiss at 11:30. All students will K-12 will be provided a take-home lunch. School resumes Thursday at the usual time.

SIGN UP TODAY!! Miles of Smiles is coming to your child's school this month. Grades K, 2, 6 and 9 are required to have a dental exam on file with the school. Take advantage of this convenient opportunity for your child to receive their dental exam at school. Click the link to access the QR code to register.
https://5il.co/245zj


Good news - our air conditioning has been repaired. Pre K should resume mornning and afternoon sessions tomorrow, Thursday August 24, 2023. We appreciated the flexibility and support from our families with the late cancellation notice today.

Due to an airconditioner failure, we have to cancel afternoon Pre K . We are sorry for the incovnenience we know this causes. We will be in communcation regarding class on Thursday. Thank you for your help.

Rooms (parent teacher communication tool) launches this morning. If you have provided up to date email and text message addresses to us AND have opted in for messages, you will recieve your invitation this morning. If you signed up already for ROOMS from the "magic code" provided by your chld's teacher, you should see that class in your Litchfield app once invitations are sent out this morning. We appreciate your patience.

Important Info: We are currently having trouble with our district phone system. We are working to remedy it and will put out another notice when issues are resolved. District secretaries will be monitoring email for important communications OR stop by the appropriate school office if you have an immediate need. We will send another notice when these issues are resolved.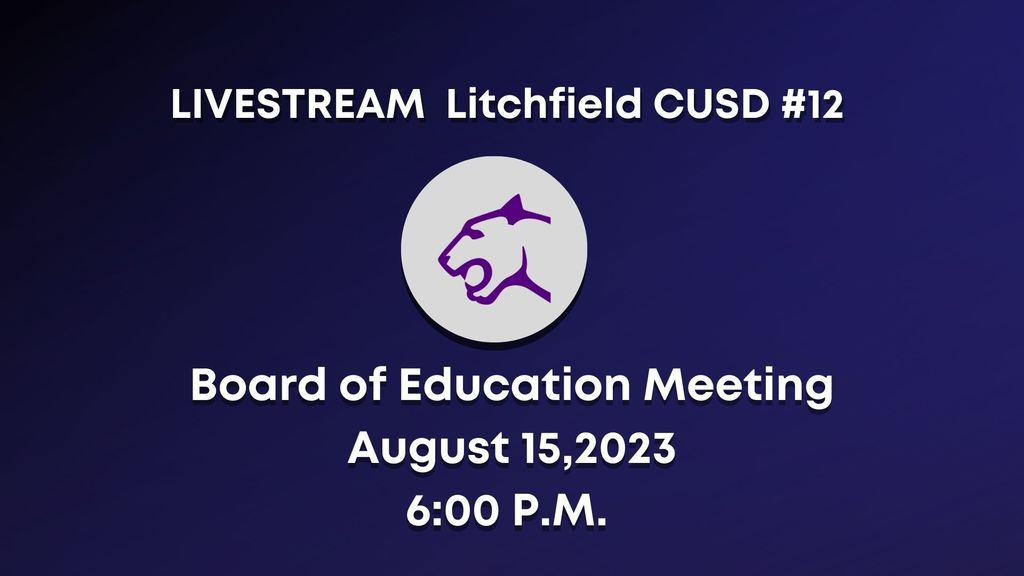 Don't forget! Online registration closes on Friday, August 4th.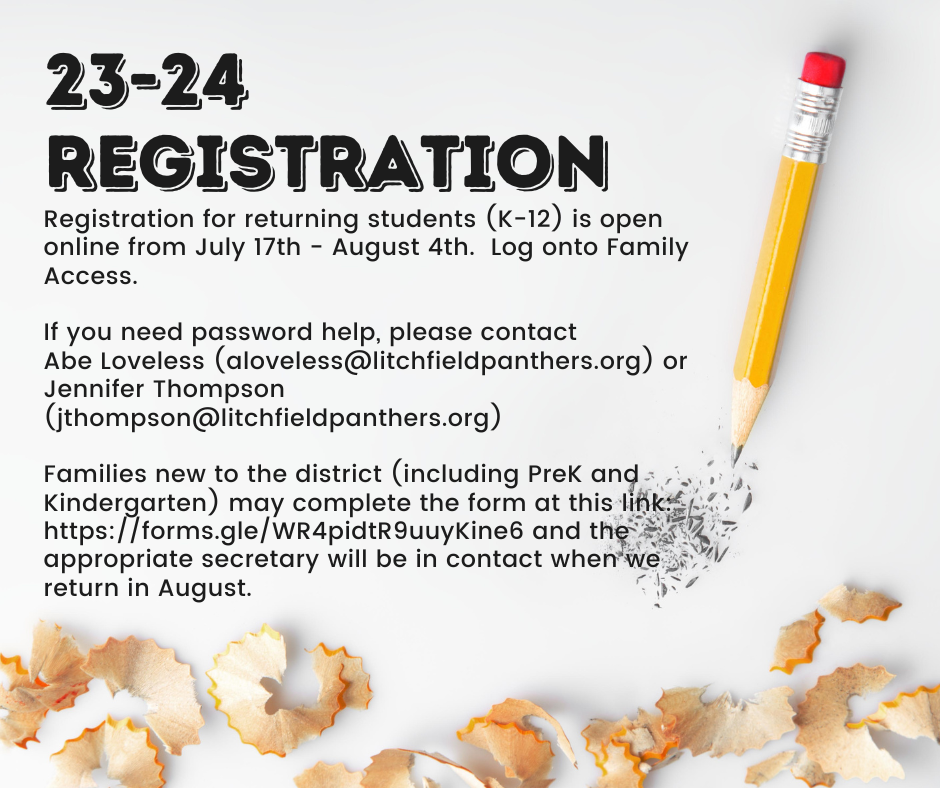 Join us for the Back to School Bash at the Community Center this Saturday, July 29th from 9 a.m. - 1 p.m.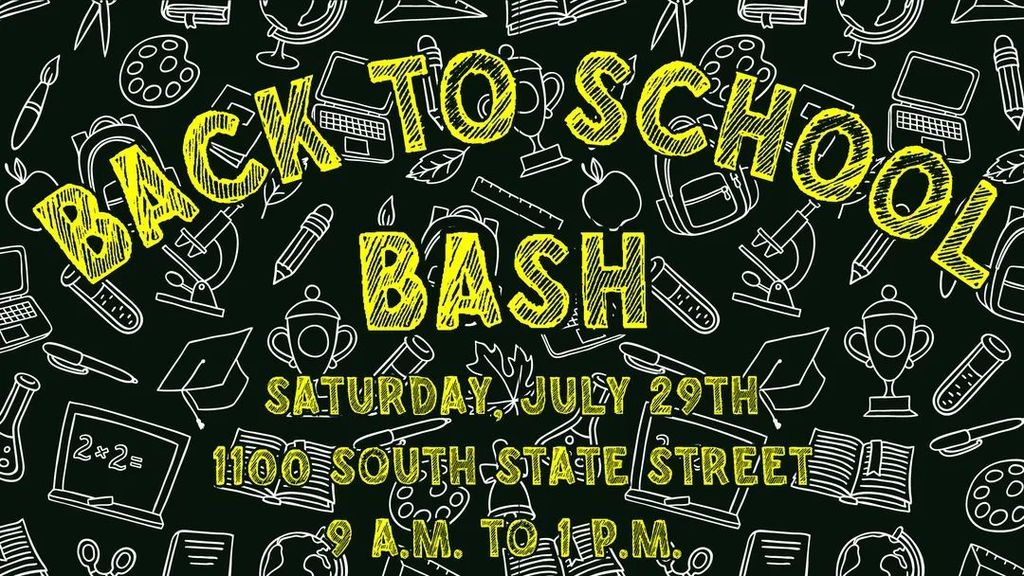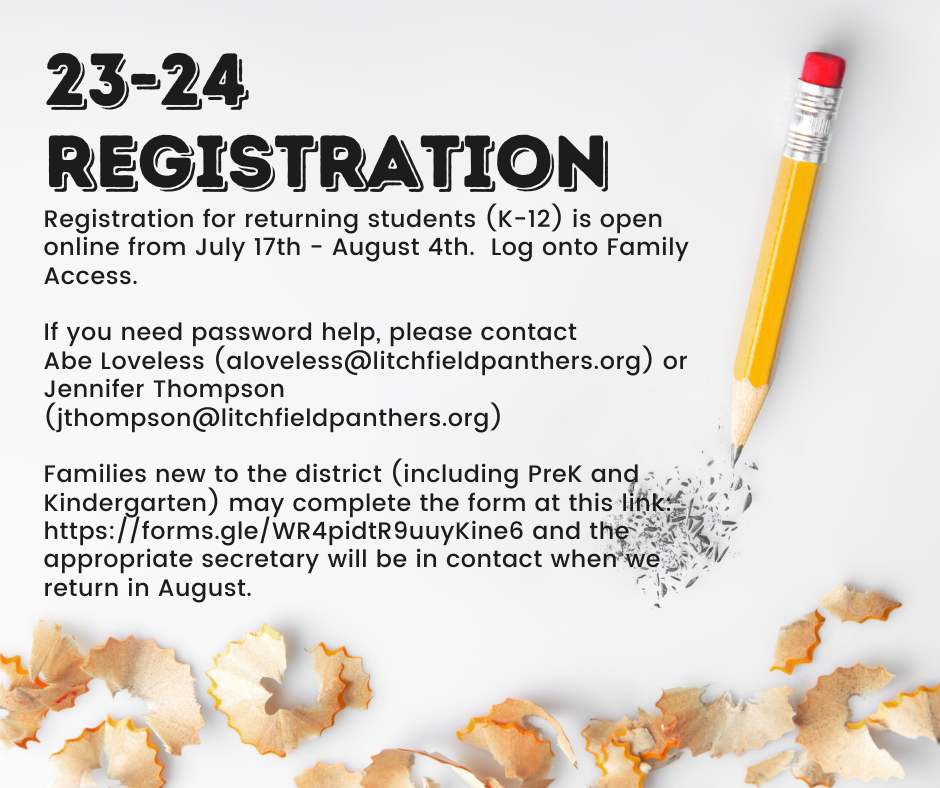 Reminder - last day of school is tomorrow. Elementary schools dismiss @ 11:15. Report cards and i-Ready reports will be mailed home next week. Have a great summer break!

Pre K Parents - our grant requires us to collect as much parent input as possible each year. If you have a moment, we would apprecaite your responses to this survey. Thank you in advance if you choose to complete this survey.
https://forms.gle/8ZFH1o466h1bGUsF9

Early Dismissal for Friday, May 19th has changed.. New times: Elementary @ 11:15. LMS @11:30. High school depends on their exam make-ups and information is being sent out to high school families. Report cards will go home with your child or will be mailed shortly after the last day depending on grade level. Info also on our district website and FB group.

Reminder - Open house tomorrow night for children attending kindergarten next year. Last names A-K are from 5-6 pm last names L-Z are from 6-7 pm. Ice cream, scavenger hunt, free books and a chance to meet the Kindergarten teachers. Hope to see you tomorrow eve.